We include a link to the preset used for electric guitar song and riff lessons in the Tone section below the video. If you have the Fender Tone app (version 3.0.2 and higher), and tap the download link from your mobile device, you'll be able to download the preset to your Mustang GT or GTX.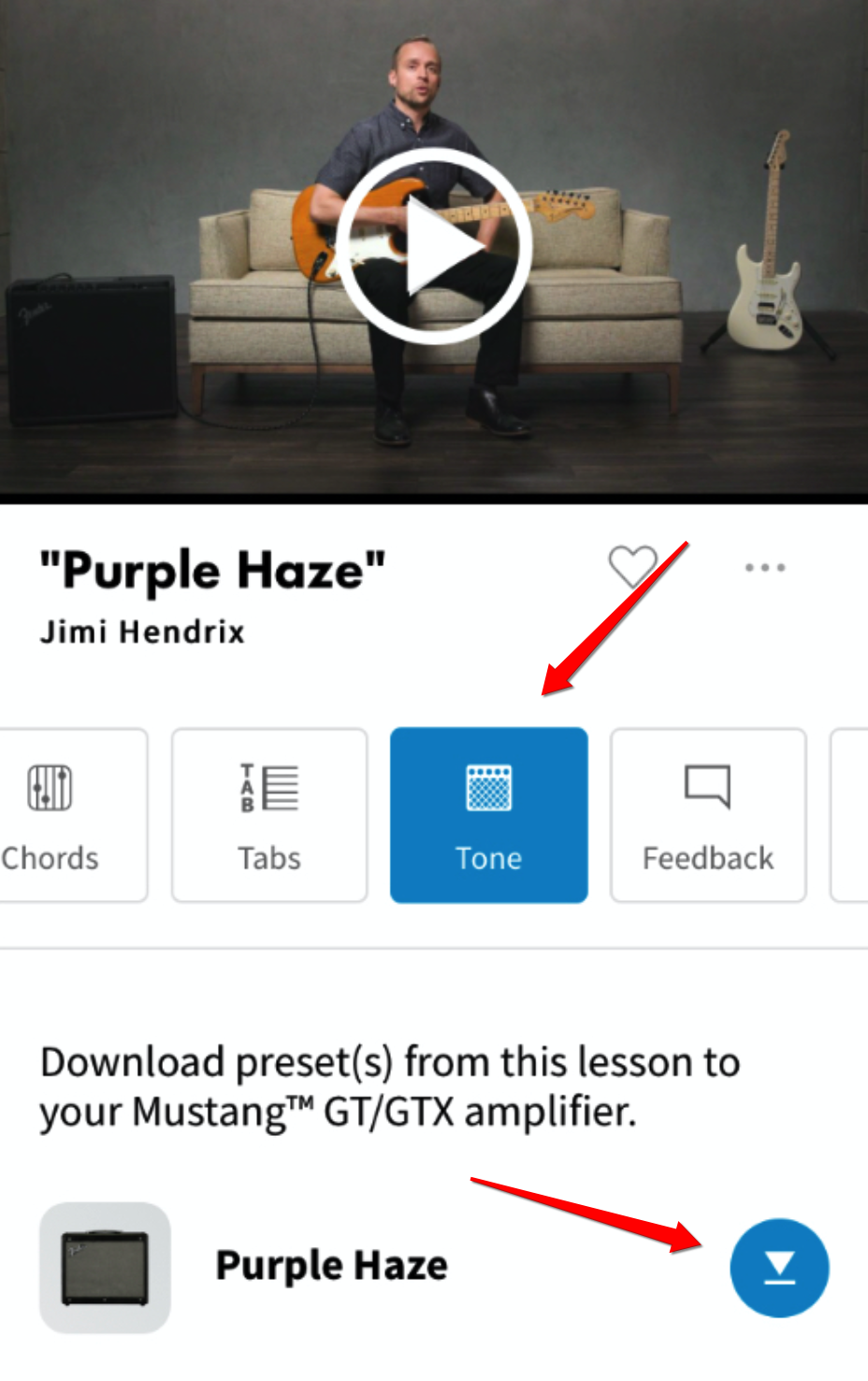 **Be sure your mobile device is connected to WiFi or has cell data enabled for the Tone app.
Click here for more information on downloading Tone presets.